We are a married couple, with currently six own dogs. We have a clear structure, which means that any three dogs owned and worked.
We have aligned our lives consciously at the dogs and tried to create an almost ideal environment for them.
A few personal details to us you can find here: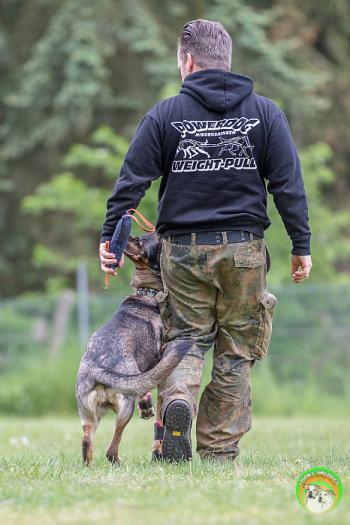 Name: Dirk
Year of birth: 1969
Dogs: Rammstein (American Bulldog) and Vanja (German Shepherd Dog) and our guest Blade (American Bulldog)

History: Dog owner since 2000, started with a Bullmastiff, who unfortunately had to leave very early from us. Later then two German Sheepherd Dogs together with Bianca from the beginning of 2004.
Since 2010 owner of Rammstein our first American Bulldog.
The careful entrance in the dog sport began in 2013, this year has also come Vanja (German Shepherd Dog) as new member of the family. Vanja is also worked by Dirk.
Since the beginning of 2014 as a decoy and supporter of the exercise insructor within the SV. From January 2017 -June 2017 exercice instructor of SV OG Bad Bodenteich und Umgebung e.V. Since 2017 Irondog Weight Pull judge. Since 2017 APA Weight Pull judge.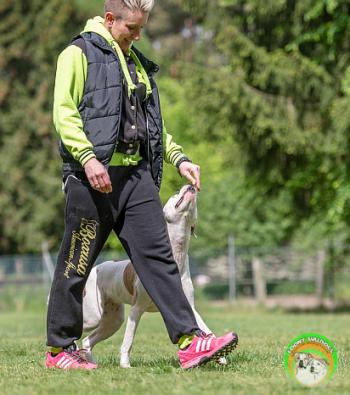 Name: Bianca
Year of birth: 1975
Dogs: Penny ( American Bulldog) and Betty (Malinois) and Bill (AmBull) and Anthrax (AmBull)

History: Dog owner since 1990, exclusively German Shepherd Dogs incl. several years' membership in the SV. Education of the dogs up to the SchH1.
First experience with the American Bulldog since 2010 (Rammstein).
At the end of 2012 Betty (Malinois) came to us from animal protection organisation at the age of approx. 1 year. She is owned and worked by Bianca.
As futher female Penny (American Bulldog) came to our pack in 2014 and is owned and worked since that by Bianca.
Training and completion of the instructor license training (SV) in 2014. From January 2017 - June 2017 president of SV OG Bad Bodenteich und Umgebung e.V.
APA Weight Pull judge since 2015 and APA senior judge since 2016. Irondog Weight Pull judge since 2017. First steps as decoy since 2017.